Praesidium Accreditation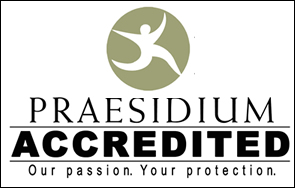 Mount Michael Abbey has been awarded Praesidium Accreditation™ by Praesidium, the national leader in abuse risk management. Praesidium Accreditation™ confirms that an individual order or congregation has been found by an independent team of specialists to meet or exceed all Standards for Accreditation.
To attain accreditation, Mount Michael Abbey underwent a long educational process and a rigorous assessment to clarify their responsibilities, identify best practices, and evaluate the extent to which they are meeting these defined standards. Each accreditation standard was independently verified by Praesidium.
Praesidium is the national leader in abuse risk management and has worked with thousands of companies worldwide for 20 years. More information about Praesidium Accreditation™ is available at www.PraesidiumInc.com.