Palm Sunday — Hosanna—Hosanna—Hosanna
03/27/21
I have often thought about Hosanna. If you could see Hosanna, what would it look like?
Some years ago, I started thinking of Hosanna as a huge vase of our pampas grass. We have several areas of this type of grass—some in the garden — some in front of the abbey — some on the long hillside behind the abbey. As soon as the puffy heads burst open, it performs an incredible airy-like dance in the wind. The hillside behind the abbey comes alive with acrobatic, wavy movement.
I have often imagined us using these pampas branches for Palm Sunday. For me they express Hosanna so very aptly and perfectly!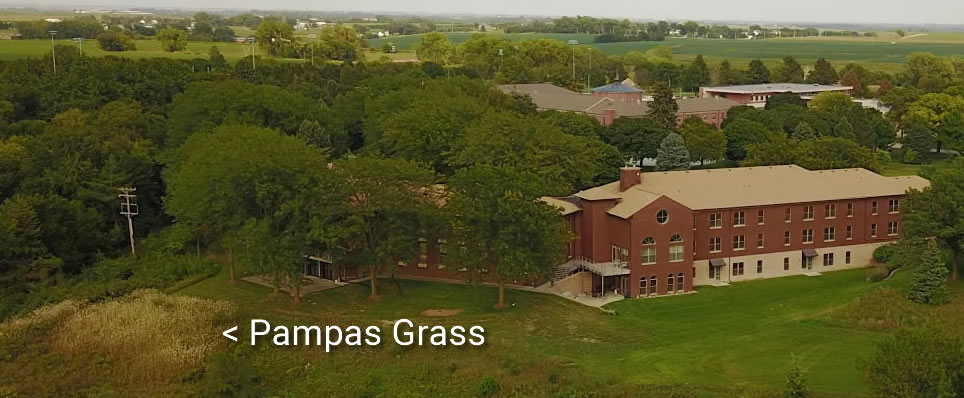 Hosanna — Hosanna — Hosanna