Fr. Eugene McReynolds OSB
08/09/21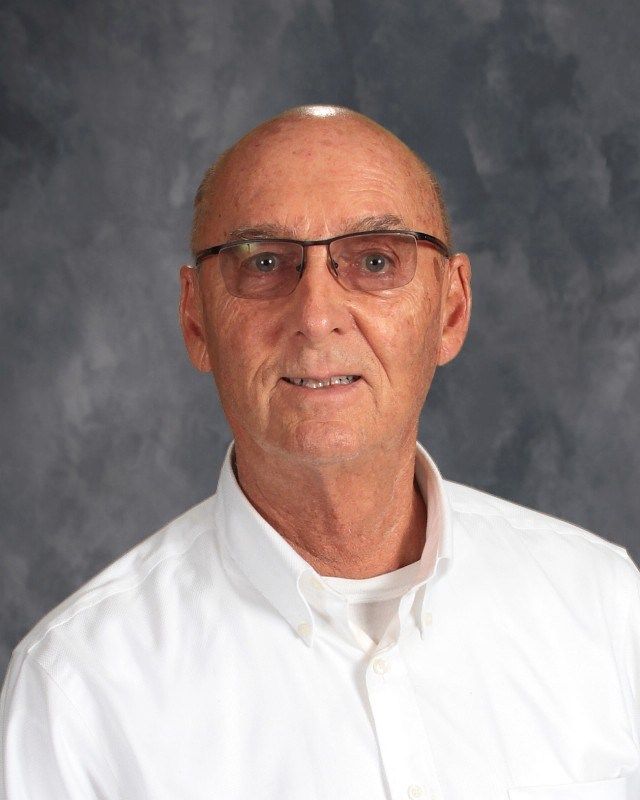 Father Eugene McReynolds, O.S.B. died in his Abbey room on Thursday, August 5. Father Eugene was just over two weeks past his 79th birthday. His relentless drive and commitment to his support ministry make his passing so unexpected.
Father Eugene was born Clinton Andrew McReynolds, Jr. in Kansas City, Missouri on July 17, 1942. His parents are the late Clinton "Mac" and Marie (Shields) McReynolds. Father Eugene's father worked for Northern Natural Gas as an engineer, so his work brought the family to Omaha, Nebraska where they settled in the Saint Philip Neri Catholic Church neighborhood. Following graduation from Saint Philip Neri Grade School, Father Eugene attended Sacred Heart High School earning his diploma in 1960.
Father Nelson Newman, who was associate pastor of Saint Philip Neri Catholic Church, suggested to Father Eugene that he do two years of college studies at Saint John Vianney Seminary (now Mount Michael Benedictine School). Father Eugene's mother and his godmother Aunt Rita brought him to campus in the fall of 1960 where they met the school's registrar Father Michael Malone, O.S.B. In Father Eugene's own words: "It has been a journey ever since!"
Nearing the end of his second year, Father Eugene met with the Dean of Students Father Paul Kelley, O.S.B. indicating his desire to join the community. As protocol required of someone who was considered a candidate of the diocese, Father Eugene had to discern his vocation while continuing his studies for one year at Immaculate Conception Seminary at Conception, Missouri. Father Eugene entered the novitiate of Mount Michael Abbey in 1963 and professed his first vows as a member of the community on July 25, 1964. Father Eugene returned to Immaculate Conception Seminary, graduating with a B.A. in 1965. Following graduation, Father Eugene spent one year teaching at Saint John Vianney Seminary. He completed his theological studies at Conception Seminary and was awarded an M.A. in Religious Education in May 1970. Father Eugene was ordained by Archbishop Daniel Sheehan on May 9, 1970.
After ordination, Father Eugene began a number of school-related assignments. He was a residential dean for ten years. Father Eugene taught religion, driver's education, and business classes. In 1974 he was awarded a Master's Degree in Business Education from the University of Wisconsin in Eau Claire.
A turning point in Father Eugene's life occurred in 1985 when he began to address his alcohol addiction. His desire for sobriety continued until his death. Seeking a fresh start, Father Eugene accepted Father Val Peter's invitation in 1986 to minister at Boys Town of Omaha. It was a bit of a strange twist as Father Eugene had taught religion classes there following his ordination as there weren't enough classes on the Mount Michael campus for the burgeoning monastic community to cover. Father Eugene's work at Boys Town included teaching religion classes in the high school, counseling, and working as a chaplain. The one-year contract was renewed for thirty-two years. Father Eugene's sobriety ministry extended well beyond Boys Town. He attended countless meetings and sponsored many who appreciated his gentle but firm guidance.
Fr. Eugene regularly ministered to the Notre Dame Sisters, the Poor Clare Sisters, and a number of senior living facilities in Omaha. When the sacramental work was complete, he would stay long enough to visit with anyone who sought him out.
While at Boys Town, Father Eugene would faithfully return to the Abbey on Sunday for Evening Prayer, social, and dinner. He very much enjoyed the conversations and reconnecting with his community members. His family was a focal point and a source of great pride. Father Eugene was an avid reader and kept current with the latest movies. He enjoyed Memorial Stadium in Lincoln on game day with family and friends. Until a stroke curtailed his physical activities, Father Eugene would take time for water skiing, snow skiing, and tennis. Swimming remained a physical activity he continued as he found the water therapeutic in many ways. Father Eugene, Abbot Michael, Bro. Luke and Father Louis formed a bridge foursome on Saturday nights in the Abbey. The playful back and forth banter coupled with the fickle cards made for many memorable nights.
Each day after Morning Prayer Father Eugene would quickly vest for Mass and return to Chapel for Lectio Divina and spiritual reading. After ministering in town, he would arrive in time for Evening Prayer and supper only to return to town for another meeting. Father Eugene felt it was a blessing to be present for every funeral of all the departed monastic community members. Each time he passed the Mount Michael cemetery Fr. Eugene shared that he prayed: "Lord, have mercy on us all." We, too, are blest to partake in his Mass of Christian burial and ask the Lord: "Lord, have mercy on Fr. Eugene."
Fr. Eugene is survived by the community of Mount Michael Benedictine Abbey as well as his brother and sister-in-law Mike and Marilyn McReynolds, many nieces and nephews and extended family. Preceding him in death were his parents Clinton A. "Mac" and Marie McReynolds, sister Sr. Sally Ann McReynolds, N.D. and his brother and sister-in-law Tim and Jan McReynolds. Vigil Service will be on Friday, August 13 at 7:00 pm at Saint Patrick Catholic Church in Elkhorn. Mass of Christian Burial will be held on Saturday, August 14 at 1:00 pm at Saint Patrick Church in Elkhorn with interment in Mount Michael Abbey Cemetery following the service. Memorials to Mount Michael Benedictine Abbey. Arrangements provided by Reichmuth Funeral Home.