Christmas Day Homily: FR. JOHN HAGEMANN OSB
12/28/18
Christmas Day Homily — Fr. John Hagemann OSB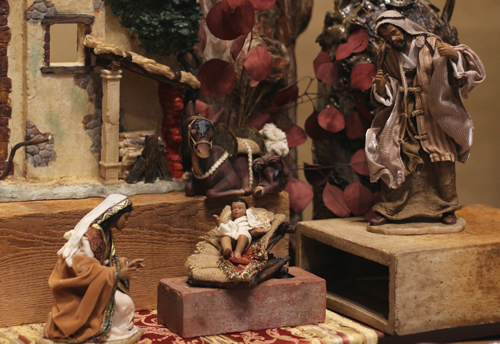 Hush ……. Hush….. Hush….
Have you ever had a moment or experience in your life when you were in total silence and quiet? I would like to share one such experience I had of total silence. About 30 years ago, I used to go out to Colorado (regularly) to visit one of our confreres, Fr. Nathanael Foshage. One of those years, he thought I ought to learn how to ski. I conceded. So he got me all ready with equipment and gave some lessons on level ground. When he thought I had the "hang" of it, he got me to get on the lift and took me up to the highest point of the mountain. It was truly an amazing experience to be up so high. It was a very clear day— just beautiful. Then he told me that it was up to me to get down, skied away and went down. I stood there dumb-founded. But the quiet was so awesome! I remember it so distinctly. Snow makes everything quiet — I just enjoyed that for a moment. I contemplated just staying up there for awhile and thinking that Fr. Nathanael would come and get me. Getting down was another story — but it does not apply this morning — the quiet and silence IS the point.
Hush …… Hush….. Hush ….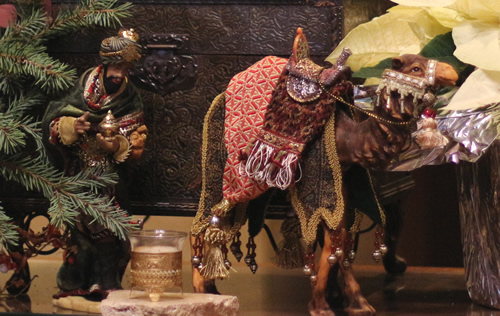 This Christmas morning is a time to just be quiet — be in total silence. Really there are NO words that can express the beauty of what has happened. The WORD has become FLESH. The WORD existed from the very beginning and yet here it is among us— flesh like you and me. What can one possibly say to improve on this. It seems to be the best human response is to just be quiet in wonder and awe.
So Jacob Benes when you read the first reading — "How beautiful upon the mountains are the feet of him who brings glad tidings, announcing peace, bearing good news", I was taken back to my mountain experience.
I have learned over the years to just sit in silence in the chapel here. It is not so important that one reads so much — it is ok just to be quiet — to contemplate — to ponder — to wonder.
Spend some time today — this Christmas season — being quiet and sitting in silence — to realize the awesomeness of what has happened.
Indeed, we have all been given good news— Jesus is among us — He comes, He saves, He frees us!!!